The first week of the Wimbledon fortnight has been, in a word, unbelievable. The craziness in the women's draw has been exceptional and historic – in the first three rounds, all but ONE of the top-ten players have lost. Maria Sharapova got her ass handed to her in the first round (lol) and poor Petra Kvitova – who came in as "the favorite" to win – also lost in the first round. Now it is becoming more interesting. And then there's Serena Williams, who was given the 24th seed even though she's currently ranked outside the top 100. Wimbledon gave her the seeding because she's Serena, basically, and it ended up working out well.

She won her third round match on Friday. She hasn't dropped a set so far, and she's played better with each match. Will she win the whole thing? I don't know. Maybe you should ask the next guy. But she's easily one of the best contenders in what remains of the tournament. Venus Williams was in the same half of the draw as Serena, but Venus lost in the third round and it was devastating.
Serena's husband has been with her during the tournament, and of course their baby Olympia is there too. I believe Venus will stick around and attend Serena's matches, and their mom is there too. Basically, Serena has settled in nicely, and she's spending her days off watching World Cup games and going to the practice court. She was on the practice court when this happened.
Olympia is quite advanced, isn't she? She's not even 11 months old and she's already taking her first steps. Where is she rushing to. Serena also said that she's coming close to saying her first word. I bet Serena has some regrets… but, mama has to train.
For those who do not know, Serena's a big fan of Team England, and she was so happy that England won their quarterfinal.
And here's a cute IG of Olympia on the court (this was before the tournament started). I can't believe she's already walking!
Wilson made Olympia her own little racket bag!!!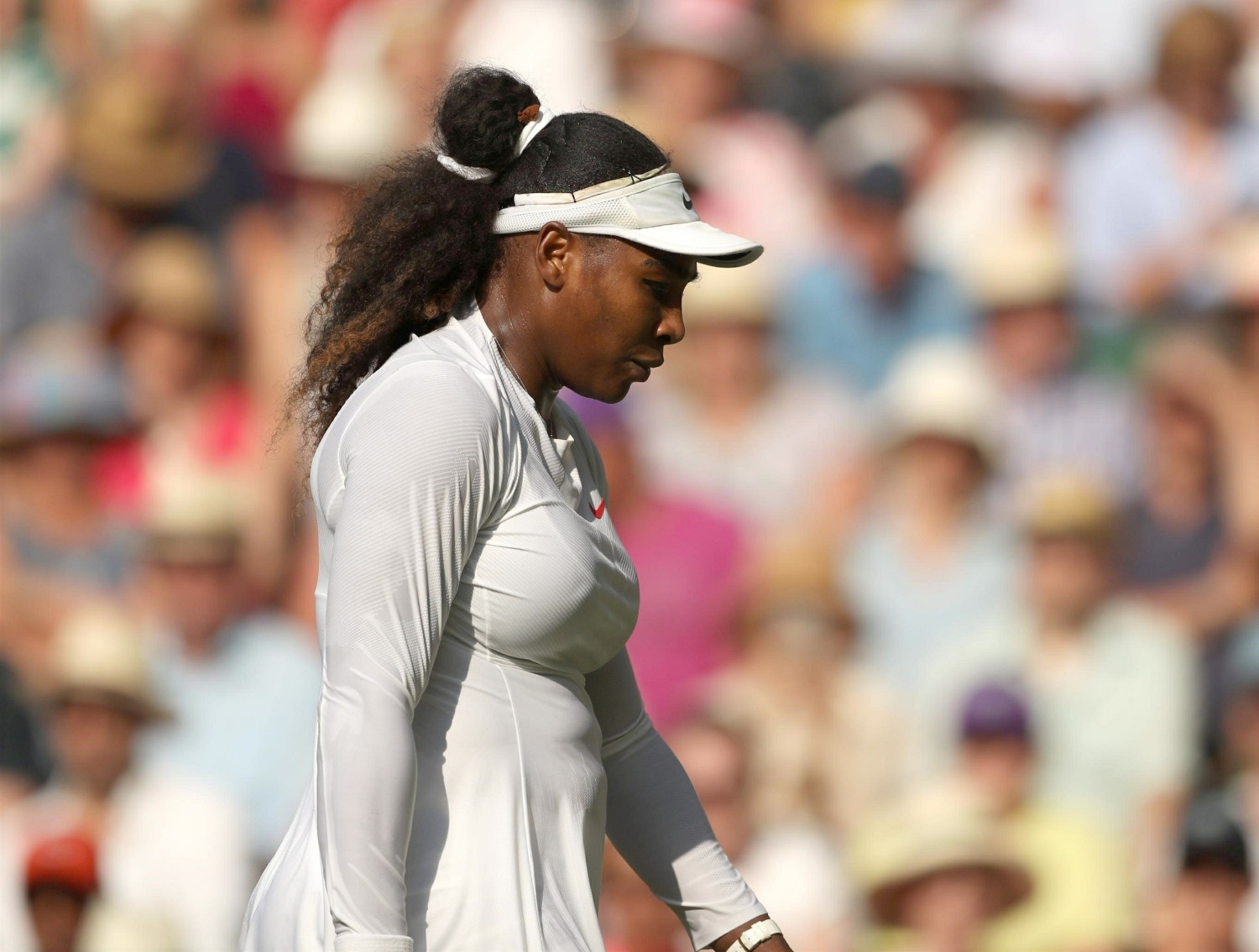 Photos courtesy of Backgrid.